About Us
"Coaching is people management – getting people to do what you want them to do and like doing it." - Anonymous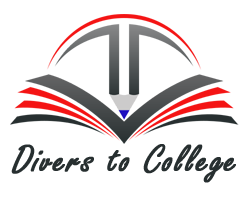 Divers To College provides an opportunity for divers and coaches to participate in three phases of information exchange. This service is not just for High School seniors, but for all High School divers.
Dr. Ron O'Brien has been an instrumental force in the sport of diving for over 40 years as both a coach and diver. He has shaped the direction of diving in the United States over that period, first as the National Technical Director and most recently as the High Performance Director for USA Diving.
His divers have won 196 gold medals in Olympic, World, National, NCAA and Big Ten Conference competitions. He was a member of the United States Olympic Diving Team coaching staff in 1968, 1972, 1976, 1980, 1984, 1988, and 1996. Divers under his leadership have won 12 Olympic medals, five gold, three silver and four bronze. O'Brien produced an unparalleled record of coaching a national champion for 23 straight years from 1973 to 1995. He has mentored many of the world's greatest divers including four-time Olympic gold medalist Greg Louganis.

O'Brien has produced a best selling book titled "Springboard and Platform Diving" and a video titled "Diving My Way". You can obtain these from Human Kinetics Publishers at www.humankinetics.com. Coaching Highlights include...
United States Olympic Team Coach (1968, 1972, 1976, 1980, 1984, 1988, 1992, 1996)
World Championship Team Coach (1975, 1978, 1982, 1986, 1991, 1994)
World Cup Team Coach (1981, 1983, 1985, 1987, 1989, 1993, 1995)
Pan American Team Coach (1967, 1975, 1983, 1987, 1991)